Web-based unofficial MS-50G patch editor.
please try with latest Chrome.
available at : https://g200kg.github.io/zoom-ms-utility/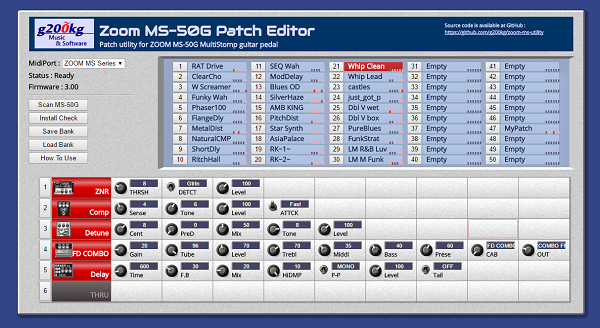 Great job friend !

Just that was missing to manage the Zoom MS-50.

Congratulations, you are the best in the world, thanks a lot !

Bye,
Carugo
Thank you
Now support MS-50G / MS-60B / MS-70CDR
Now, tentatively support patch load from guitarpatches.com 's ZOOM MS-50G page format.
1) In the guitarpatches.com's MS-50G page, copy entire page (Ctrl-A + Ctrl C)
2) Select Patch Editor's patch right-click menu - 'Import Patch from text'
3) Paste to text input field.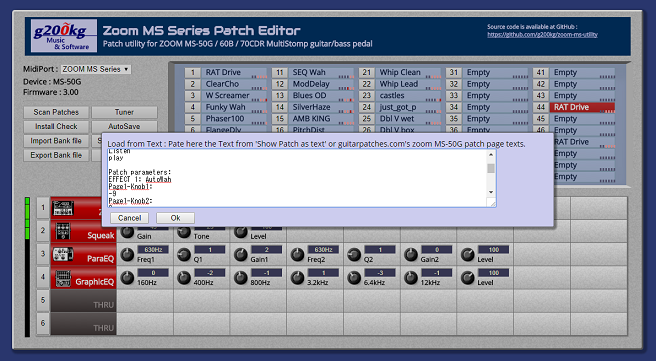 Much appreciated also this functionality

Yet many thanks g200kg for your job !
---
Who is online
Users browsing this forum: No registered users and 1 guest